Recurring Orders
Recurring Orders
Recurring orders are the payments that you as an administrator set for customers that have to be billed on a recurring basis. They are setup from Catalog > Recurring Profiles > Add Recurring Profile.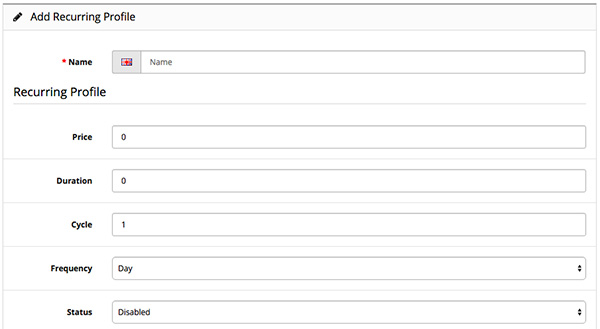 To access the Recurring Orders section, click on Sales as shown in the image below: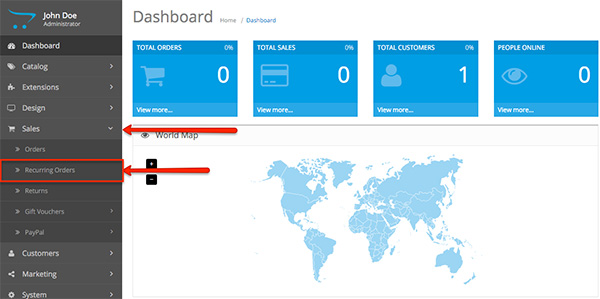 This section allows you to filter through the recurring payments that you have set to recurring profiles. For more information about the profiles - click here.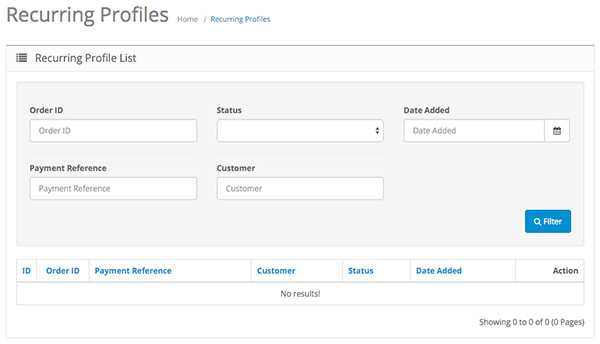 Order ID: the ID of the order that is associated with the recurring payment.
Payment Reference: the ID of the recurring profile in PayPal Express (by default).
Customer: your customer's name in OpenCart.
Status: the status of the payment in PayPal.